We know what you like. Because of this, we're making up some great t-shirts that range from geeky to down right nerdy. And These shirts will look great on you because these shirts are sized to fit.  Scrawny need not apply.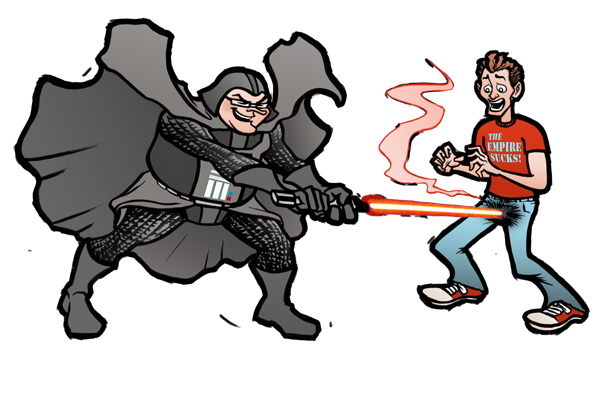 Born in 2013 out of frustration with gaming conventions never having a size larger than XL, the Fat Bastard strived to bring shirts to the masses that were larger, had appropriately sized artwork, and were fun to wear.  Because of this, we carry up to 5X shirts and you're gonna love it.
Great Shirts, Great Themes, Good Times.